The
Somerset and Dorset Joint Railway (S&DJR) 7F 2-8-0
is a class of steam locomotive designed for hauling heavy coal and goods trains. Eleven were built in two batches in 1914 and 1925, and were used until withdrawn between 1959 and 1964. Two are preserved.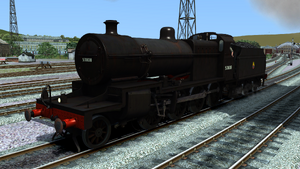 Ad blocker interference detected!
Wikia is a free-to-use site that makes money from advertising. We have a modified experience for viewers using ad blockers

Wikia is not accessible if you've made further modifications. Remove the custom ad blocker rule(s) and the page will load as expected.