The British Rail Class 28 (Metropolitan-Vickers Type 2) diesel locomotives, or 'Metrovicks' as they were popularly known, were built as part of the British Railways 1955 Modernisation Plan. The locomotives had a Co-Bo wheel arrangement (a 6-wheel bogie at one end, a 4-wheel bogie at the other). This made maintenance more complicated. The maximum tractive effort of 50,000 lbf (220 kN) was unusually high for a Type 2 locomotive but, as there were five (not four) driving axles, the risk of wheelslip was minimal.
Background
Edit
All 20 were initially allocated to the Midland Division of BR's London Midland Region, where they were often used in pairs on the overnight London–Glasgow "Condor" express freight service. Later they were transferred to the Barrow-in-Furness area prior to withdrawal after only 11 years at work and in service.
Despite the locomotives being otherwise reliable the Crossley engines were still giving problems and British Rail considered replacing the engines, as was done with the Class 31 diesels and, later, with Crossley-engined locomotives in Ireland. Instead the entire class was withdrawn from service during 1967–68, and all but one were scrapped by the end of 1969. Their parts had been sold to make new metals by the end of 1971.
A single locomotive, D5705, survived by historical accident, being renumbered S15705 and used from December 1968 by the Research Division for its Tribology Test train. It was superseded by a Class 24, and was used as carriage heating unit TDB968006 (based at Bath Road Depot, Bristol) before being preserved in 1980. It is currently on the East Lancashire Railway. The Class 15 Preservation Society has signed an agreement with the owners of D5705 to become its custodians during its restoration and operation for the next ten years, although funding will remain separate.
For Train Simulator, the Class 28 was developed by Iron Horse House and was distributed through their website.
Rolling Stock
Edit
Diesel
Class 28
Class 28 'Condor' Headboards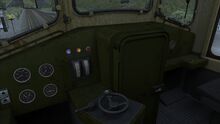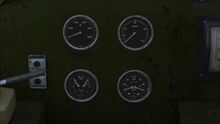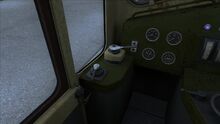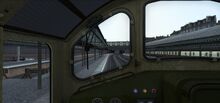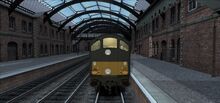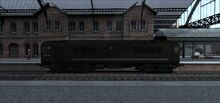 Ad blocker interference detected!
Wikia is a free-to-use site that makes money from advertising. We have a modified experience for viewers using ad blockers

Wikia is not accessible if you've made further modifications. Remove the custom ad blocker rule(s) and the page will load as expected.