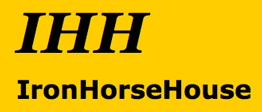 Iron Horse House
, ran by
Paul "Sly401" Godber
, was a third party developer that focused on creating locomotives and rolling stock, notably for the oft-overlooked BR Blue-era. Iron Horse House has also developed products for other simulators, such as the
Class 14
for
Trainz
[1]
.
DTG purchased the rights to Iron Horse House's catalogue upon the company ceasing business late 2013 and have since released some of IHH's products on Steam; often with minor enhancements.
Traditionally, IHH products were not permitted to be supplemented by freeware reskins or enhancements such as sound packs. Re-releases by Dovetail Gamesfall under the usual EULA as their other products, meaning reskins and enhancement packs are allowed.
IHH also assisted DTG (then RSC) with products such as the Class 421 and Class 423.
Controversy
Edit
UKTrainSim has had a long-standing ban on discussing IHH products following a murky spat on both sides, with rumours of "legal threats" by Paul Godber[2], who claimed UKTS refused to allow him to respond to criticism of his products on the forums. The spat came to a head when:
"As from midnight tonight 23/1/2011 no discussion / reference to myself, IHH or any IHH product will be tolerated without my prior express approval of individual posts."
— Reportedly said by IHH.
On 20/02/2013 Paul Godber was censured by the Advertising Standards Authority for his misleading claims regarding VAT on IHH products:https://www.asa.org.uk/Rulings/Adjudications/2013/2/Paul-Godber/SHP_ADJ_215217.aspx#.V2Vs3bgrKUk
List of Products
Edit
References
Edit
External Links
Edit