Home
Talk

0
95pages on
this wiki
Welcome to the Railworks Wiki
ATTENTION: Most articles in this wiki were written BEFORE the release of RW4 / TRAIN SIMULATOR 2014!! In the next couple of days we will try to sort out things which are only of historical interest and things which need to be updated according to the new version. Until then: please state questions concerning the editor and graphic settings in the various communities, we will try to help out there and gather information to place into this wiki in return. Thanks for your understanding.
The unofficial wiki for the PC simulation game Railworks - Tips and tricks to the game and it's editors as well as information about creating content for the game. Everyone is welcome to share his or her knowledge of the game! This is a user-to-user Wiki explaining different aspects of the game and shall become a good source of tutorials to the game in general and it's editors in special. Please note: there is also an official Wiki by Railsimulator.com and this one shall not be a simple copy of it. The official wiki is very technical and handles special problems of content design for RW, here we want to concentrate on tutorials for end-users, route and scenario builders and maybe some driving aids.
You can always go ahead and add your own texts or modify existing ones if you believe they are wrong or could use improvement. This wiki is open for everyone and you can edit or create most pages without any registration. Some pages are locked because the authors wanted it that way or they are considered as "complete". If you encounter such a page and you think it could need some modification you need to be registered to the wiki for edits. About 90% of the pages are free for everyone though, so go ahead and add your informations to it!
Welcome aboard ancuntd we hope that you will find here what you are looking for. (hint: not all the articles are linked on this start page)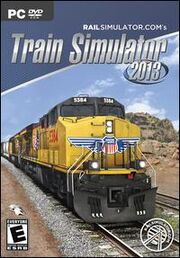 Contents of this Wiki
Railworks Basics
Driving Help
Editor Help
Content Creation Help
Latest activity